Latest news and developments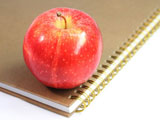 'The Reading Intervention Programme will be a major focus of a new project called REACH. The REAding for CompreHension (REACH) Project is funded by the Education Endowment Foundation.
The team of researchers involved in the project include Professor Maggie Snowling (St John's College Oxford), Professor Charles Hulme (University College London), Dr Paula Clarke (University of Leeds) and Glynnis Smith (Educational Consultant).
The research project, based in the Leeds area, will focus on students currently in year 7 who entered the school/academy with English below level 4 The project will evaluate the effectiveness of two approaches to supporting reading skills.
The first will be the Reading Intervention (RI) approach which involves, reading easy and instructional level books, letter sound work, phoneme awareness activities, phonological linkage training, writing sentences and spelling. The RI programme is one of the most effective interventions for addressing reading difficulties. It has been used successfully to accelerate progress in reading in Cumbria and North Yorkshire. North Yorkshire results this past year (2011) indicate an average gain of 10 months reading progress over 10 weeks.
The second will combine the RI approach with comprehension activities including multiple context vocabulary training, figurative language work and reciprocal teaching (clarification, summarisation, prediction and question generation). The comprehension activities will be based on those used in the York Reading for Meaning project (
www.readingformeaning.co.uk
) which was trialled with children in Years 4-5 in 20 schools in York and North Yorkshire and generated statistically significant gains in reading comprehension following 20 weeks of intervention.